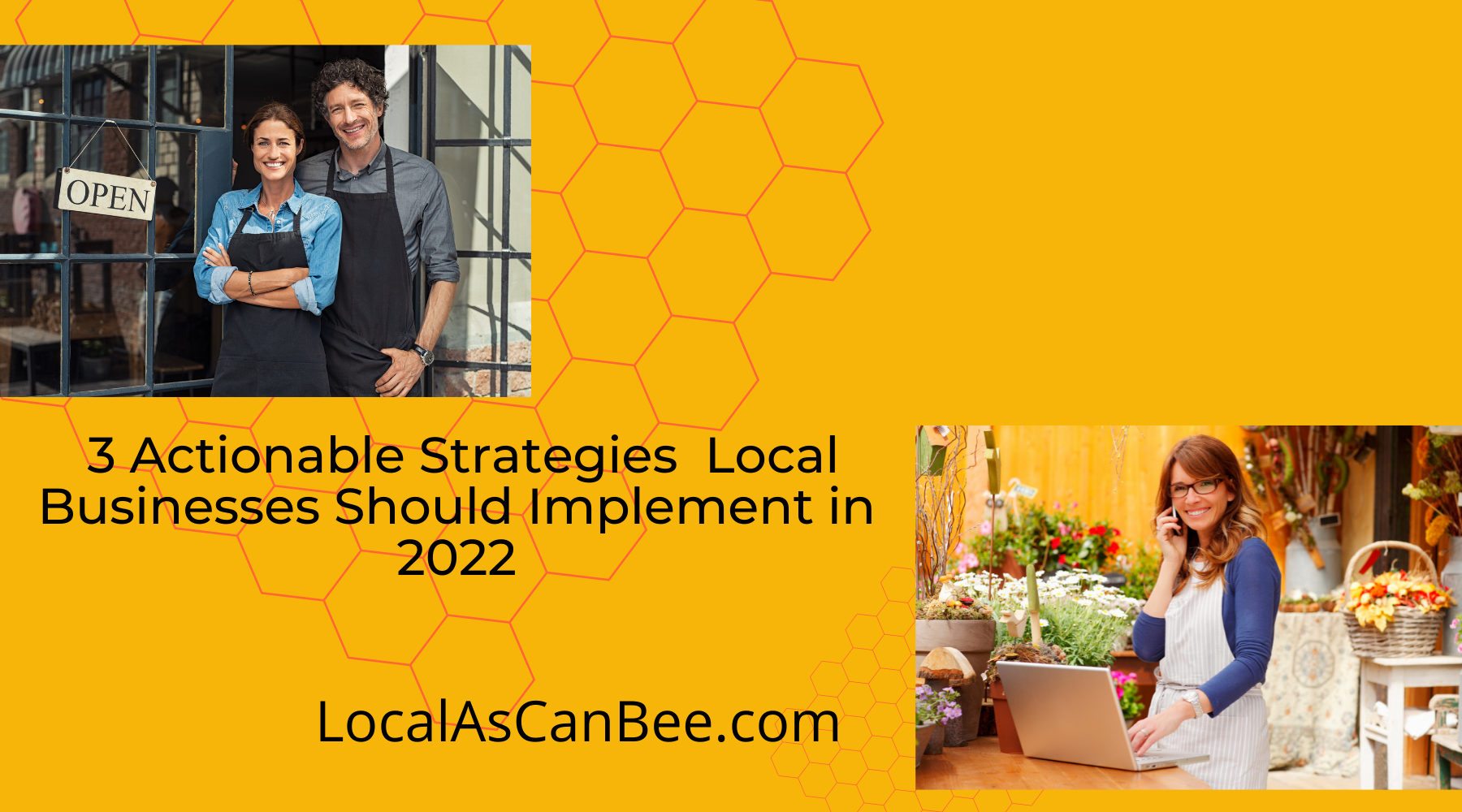 3 Actionable Strategies Local Businesses Should Implement in 2022
The past couple of years have not at all been kind to small & local businesses. And that is putting it very lightly. The issues smaller businesses face is unique – with more obstacles and uncertainty than a business of a larger scale. But here at Local as Can Bee, we wholeheartedly believe that taking the time to implement the strategies listed below could help your businesses thrive in an economy where we have been set up to fail. 
DO YOUR RESEARCH – CHECK ONLINE:
And when we say that … we do not at all mean Amazon. With an online inventory, customers searching online can find what they're looking for locally, rather than through a big-box or online-only retailer. Pointy also provides real-time analytics, so retailers can keep track of their online traffic. With this information, you can see what products are most popular online and where you can find your items locally. 
CLAIM YOUR GOOGLE MY BUSINESS LISTING:
What happens when a customer in your community searches online for products near them? If your business is relevant, you want it to show up in their search results. One of the easiest ways to increase your chances of appearing to the masses in your community is to claim your Google My Business Listing. It's a fairly simple process that could increase your foot traffic substantially. 
USE EVENTS TO GET MORE PEOPLE IN STORE:
Everyone loves a good event. As online retail grows, the in-store customer experience becomes even more valuable. Today's customers can order almost anything online, so when they do choose to go to a store, they tend to want more than a transaction. Engaging events can draw people in and add value to their experience.
At the end of the day, we should want our local businesses to thrive. We're in this together – and are stronger as a community.