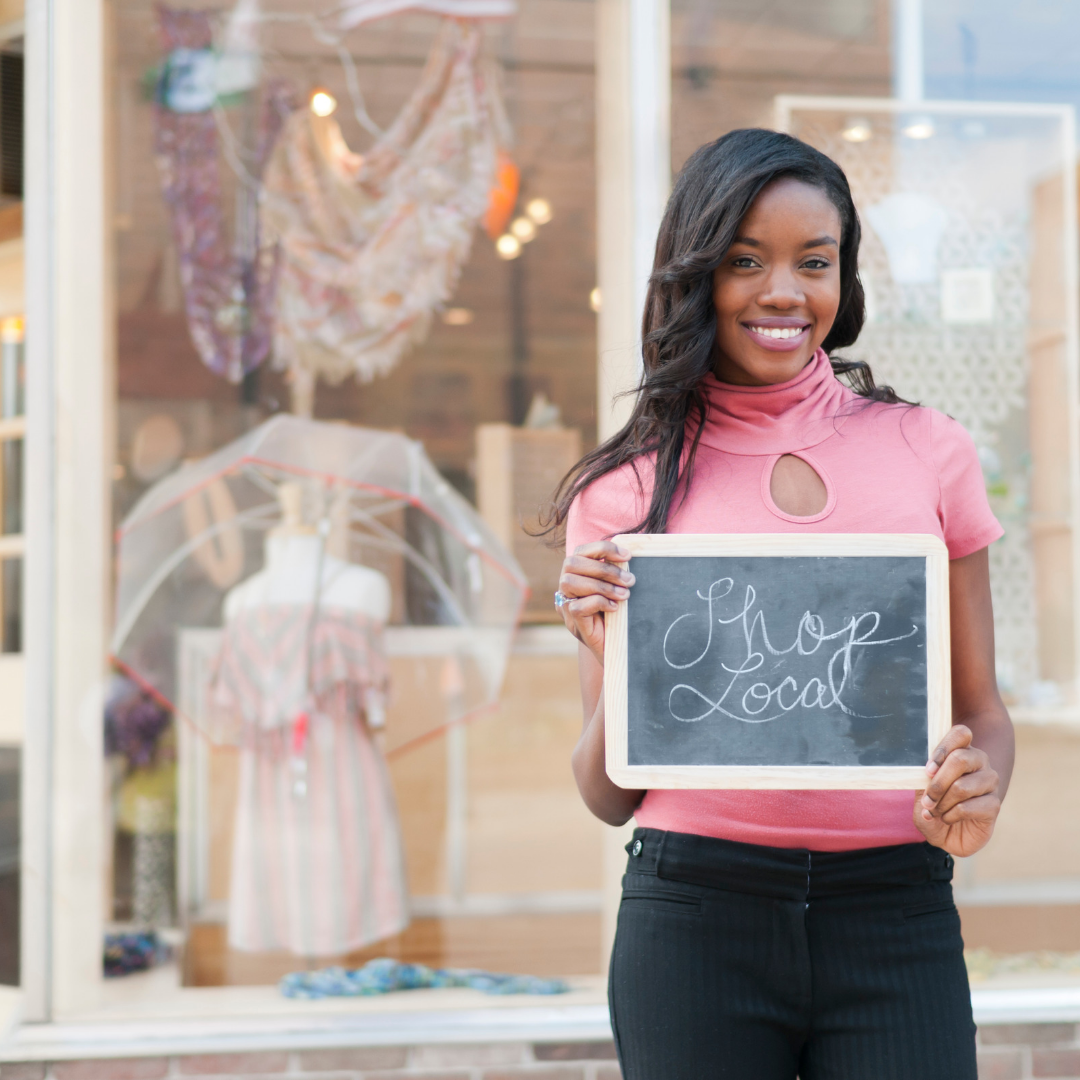 Shop Local
During the pandemic, many small businesses were hit very hard. Some were forced to close their doors permanently.  So it's important for us to support the ones that have managed to survive.
According to the SBA, small businesses account for 99% of employer firms in the United States. They are also the backbone of the world economy.
On the local level, small businesses create a cultural atmosphere that attracts visitors to the area - increasing tourism. These local entrepreneurs are often likely to be our family members, friends and neighbors. This provides a wonderful shopping experience, because they are always willing to go the extra mile. In addition, small business owners recycle money back into the community, unlike many chain stores.  These entrepreneurs tend to support charities that are dealing directly with community problems.  Local businesses also create jobs for people;  jobs that are more meaningful and offer greater satisfaction.  Small businesses add to the character and success of the community, which in turn raises property values.
You might even get acquainted with the owners of these local stores and restaurants, and find out more about their creations and/or their production process.  Some items may cost more but are usually of a better quality, often handmade or one-of-a-kind.
It's important for people to remember that local businesses really depend on us, and they deeply appreciate their customers - especially the "regulars."
Local businesses are frequently owned by people who are members of the community. They are more likely to stay in the area and have a vested interest in decisions that affect the entire neighborhood.  Small businesses pay taxes to the city which helps create revenue to cover the costs of road improvements, schools and parks. They also tend to spend their money locally.
Restaurant owners usually buy their food from local farmers, which means it's fresher and better looking.  It's healthier for you as well.  Meals are made from scratch using fresh ingredients.
While it's imperative to support small business owners in your community, it's equally important to support them online. You might find yourself wanting to relax after a hard day.  Local As Can Bee offers you the opportunity to put your feet up, take our your phone and order a meal from your local fav restaurant.  Maybe you need to buy a gift for a loved one, but have no time to go out.  Local As Can Bee is here for you. Our Co-Op shop offers products that include skin care, candles, clothing, handbags and home décor.
So the next time you find yourself shopping in person or online, don't spend your money lining the pockets of millionaire owners of these huge chain stores. Support local small business owners who will give you the time and attention you deserve.